Zü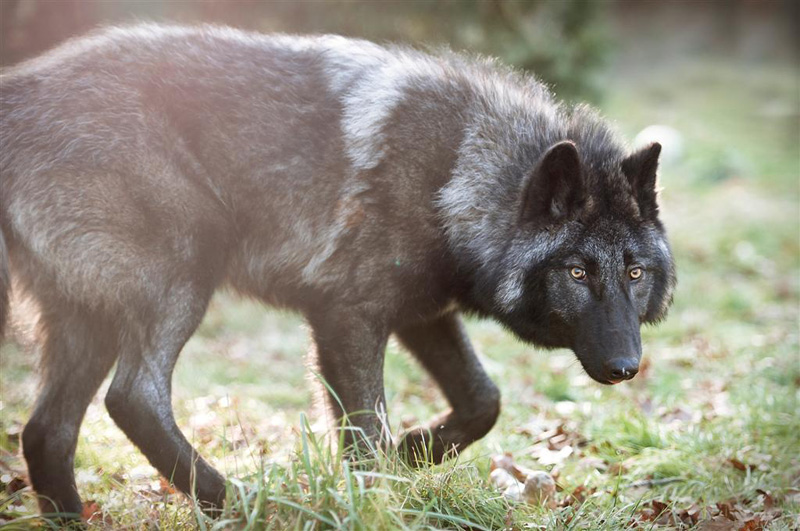 Male
Three years and four months
Recruit
Body Type
Zü is one of those brutes who is packed with muscle and is built as solid as an oak. He may not move quickly or stealthily, but he makes up for it with sheer strength.
Fur
His coat is a dark charcoal shade of grey with some slightly lighter markings along his back and neck.
Eyes
A rich amber
Personality
Zü's hulking form is the only fierce part about him; he's really just a big softie. If the pack demanded it, he would fight, but for the most part, he prefers not to.
He cares very deeply for everyone around him, regardless of how well he knows them, and will do all he can to make sure they are happy and safe.
On a day-to-day basis, he is cheery and optimistic (as well as perhaps a bit too talkative), and it takes quite a lot to put him in a bad mood.
History
He was born to a wanderer, and was raised a wanderer, never staying somewhere for long and never having much of a family besides his mother, Leera, and brother, Khà. It was the only life he knew until his mother perished from illness, leaving Zü and Khà on their own. The brothers survived off of small game for many months, but eventually parted ways. Zü longed for a home and a family, hating the loneliness of a wanderer's life. He went from place to place for several moons until he found the Wolves of Sikhote-Ali, where he was thrilled to find a pack to belong to.
Strengths
Compassionate and good with others, as well as very strong.
Weaknesses
He gives others too much confidence, trusting those he probably shouldn't, and is easily persuaded. Isn't the greatest hunter because or his inability to move quietly. As he didn't grow up in a pack, he doesn't always know how to act properly, but he does his best.
Values
Companionship and trust, as they make for strong relationships with others.
Likes
Pups, naps, and running
Dislikes
Unnecessary violence and being lied to.
(I'm so sorry it took a gazillion years to post this!)



Join date

: 2015-06-03


Posts

: 3



GREEN Hunter




Join date

: 2015-05-31


Location

: Narnia. -_-


Posts

: 81



Nice to meet you Zü! I look forward to roleplaying with you.
Council Elder




Join date

: 2015-05-30


Posts

: 112



Welcome to the pack! Wonderful wolf reference by the way! :D
Council Elder




Join date

: 2015-05-18


Posts

: 99



Thank you all so much! I won't be able to start roleplaying until I return from a trip I'm taking, but I can't wait to roleplay with you all then!



Join date

: 2015-06-03


Posts

: 3



Have fun on your trip and see yah when you return! Perhaps by that time things will pick back up and go crazy again! XD
Council Elder




Join date

: 2015-05-18


Posts

: 99



Can't wait to RP with you, enjoy your trip
INTERMEDIATE Caretaker




Join date

: 2015-06-03


Posts

: 84




---
Permissions in this forum:
You
cannot
reply to topics in this forum